Black Leaf Bongasmus Perco Bong With Special Kick
Black Leaf Bongasmus Perco Bong With Special Kick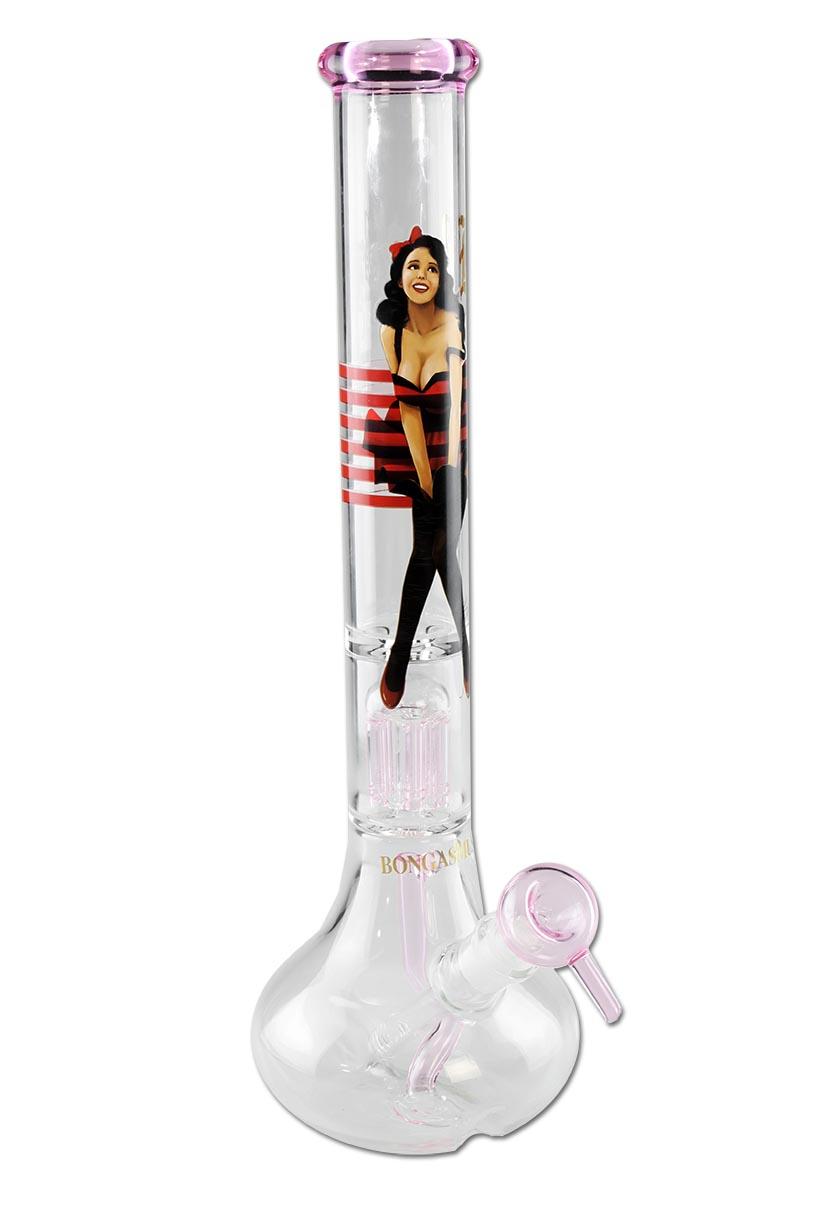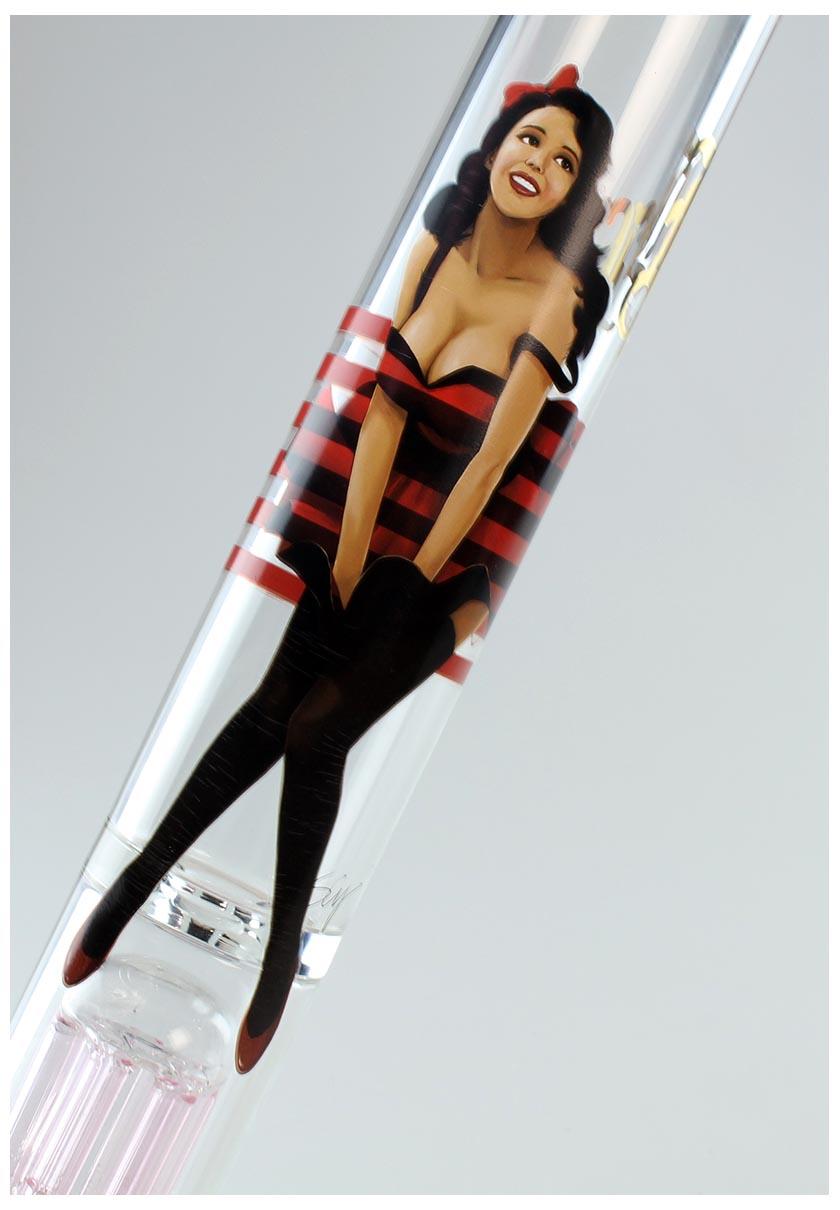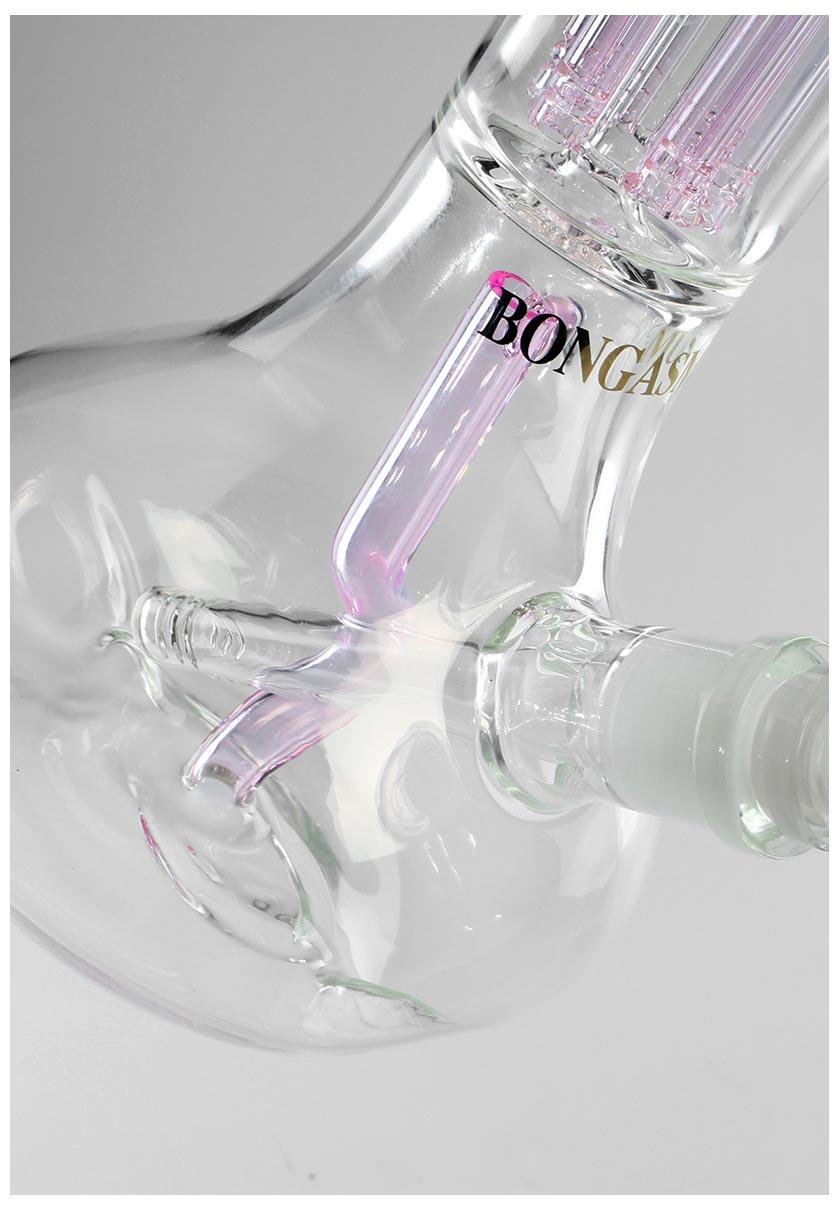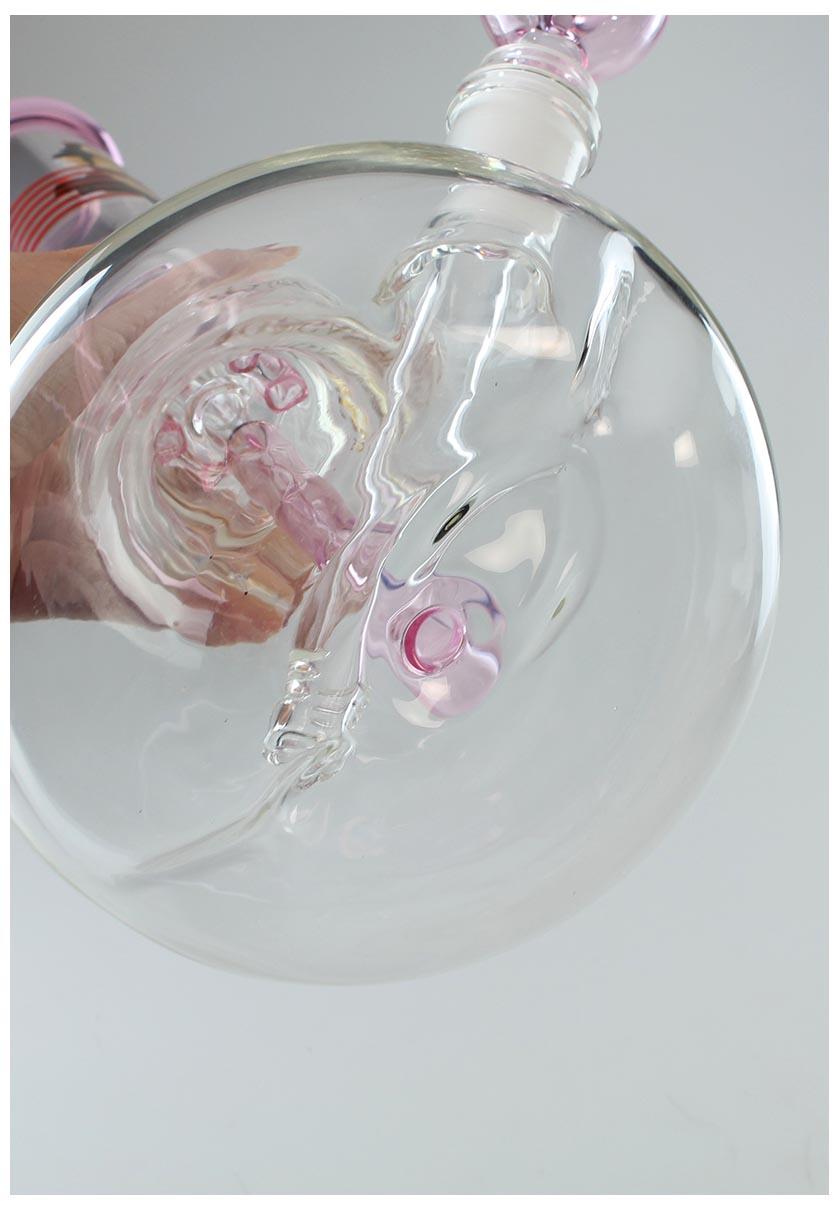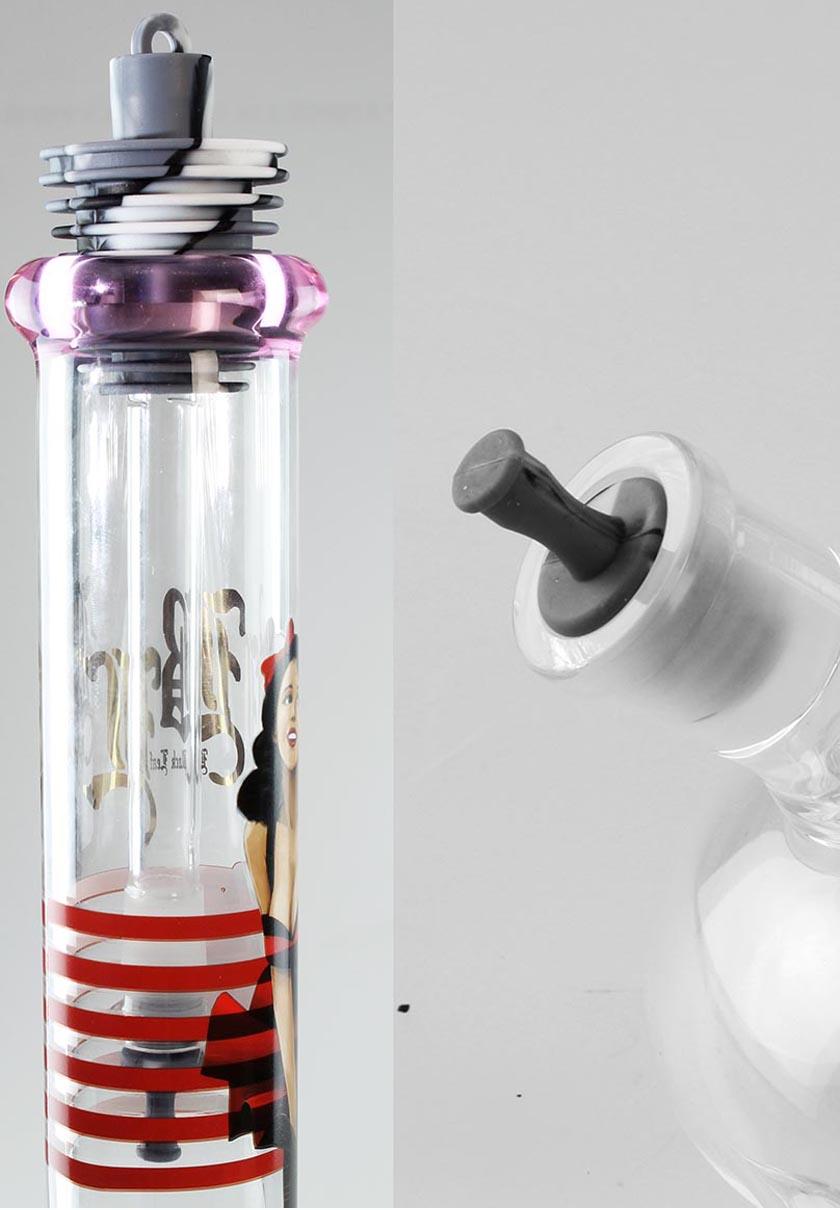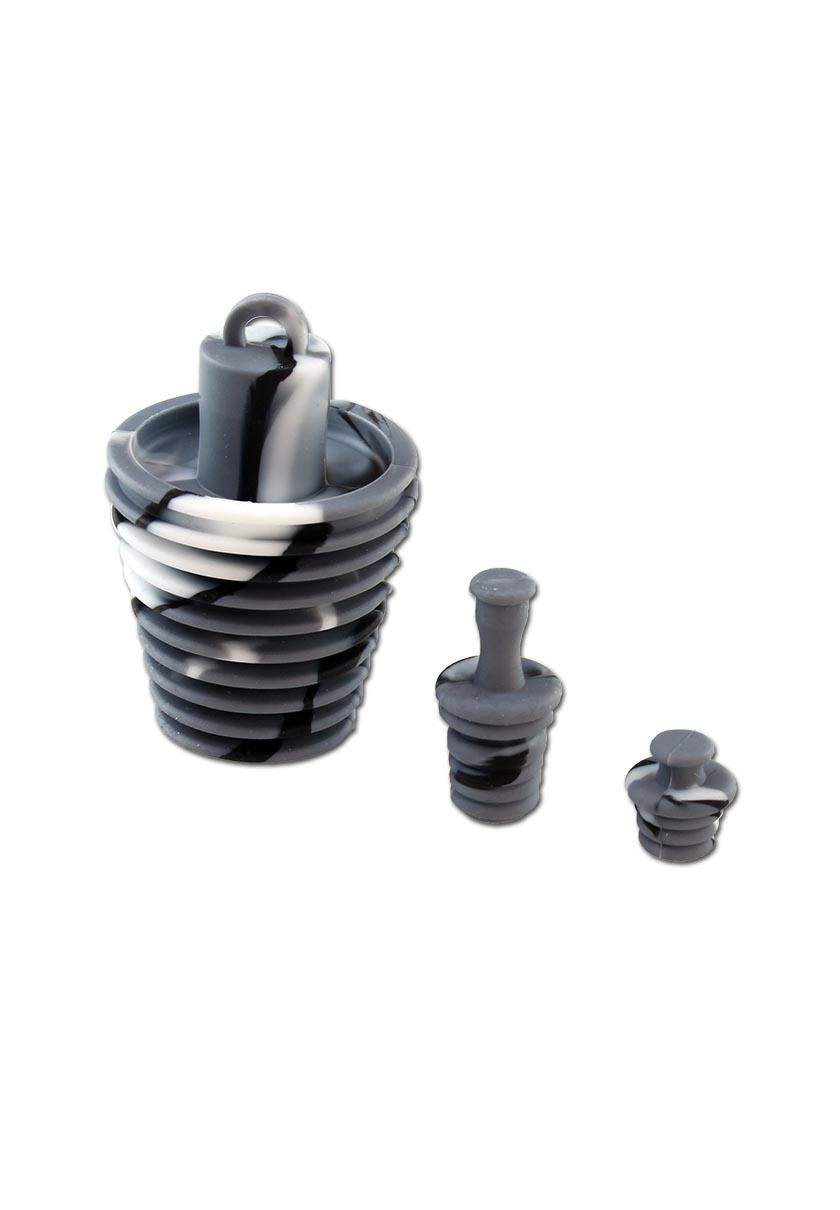 | | |
| --- | --- |
| Material | Borosilicate Glass |
| Print | BL Bongasmus Logo |
| Height | 440mm |
| Diameter | 140/51mm |
| Grind | SG 19/14 (18,8mm/14,5mm) |
| Wall Thickness |  5mm |
| Percolator / Diffuser | 6-Arm Tree Percolator |
| Ice | no |
| Kickhole | yes |
| Oil | no |
| Accessories | Mouthpiece und Standard Grinding Plug, Poster |
| Info | Diffuser Slit Adapter L 130mm |
Experience countless HIGHER climaxes with our 'BONGASMUS' Bong! The first climax gives you the - in the true sens of the word - very lewd design of the bong base in the form of female genitals. There you can find at a delicate point the kickhole which therefore kicks twice!
This stylish pin-up glass pipe from Black Leaf® will really get you going, because the draught is bongastic!
The 6-arm tree percolator makes the water bubble strongly so that your lungs don't go limb. The smoke gets properly cooled and filtered.
A spacious lift-off bowl for herbs with adapter chillum, 5mm wall thickness, a comfortably rounded mouthpiece and last but not least the great pin-up girl (poster included in this box) make this percolator bong a real sweetheart treasure. This is safely packed in a stylish carton box.
Attention: The kickhole plug in this box is standard size and does not fit into the kickhole of this bong!