'Black Leaf' 'Double Track' Bong
'Black Leaf' 'Double Track' Bong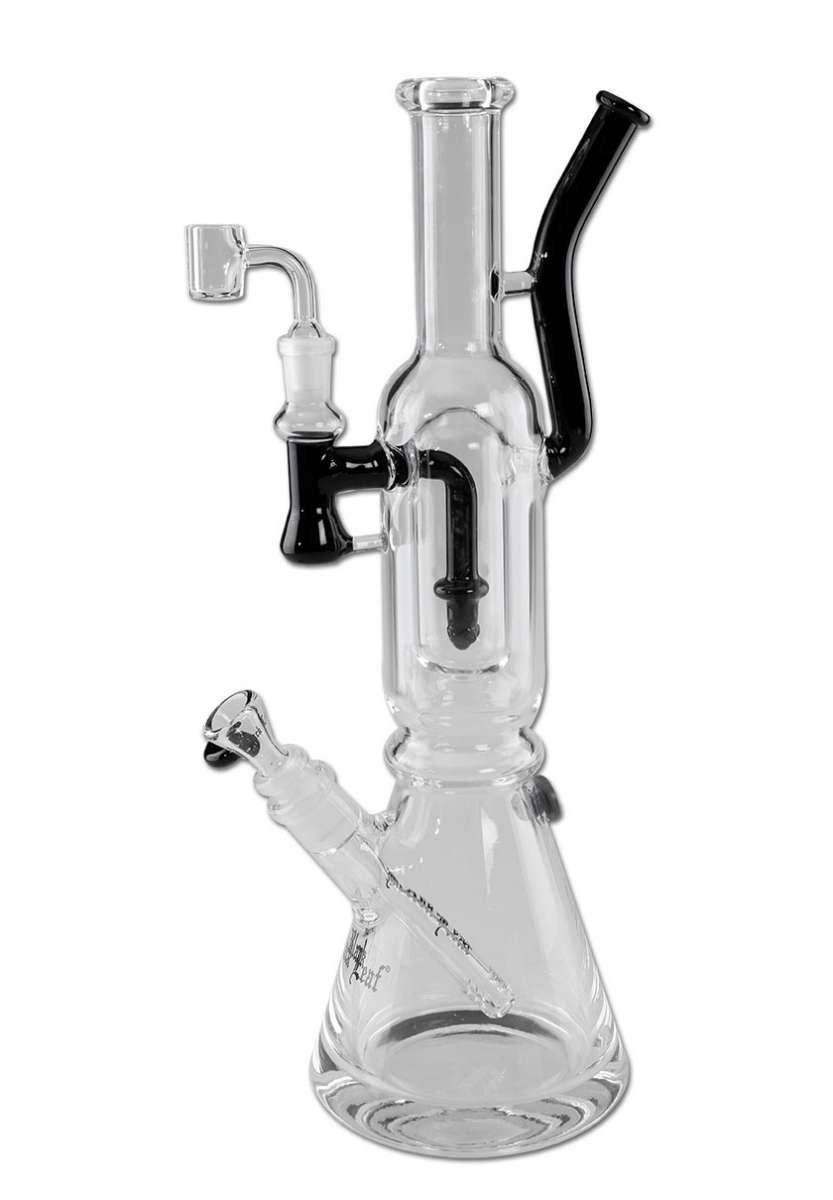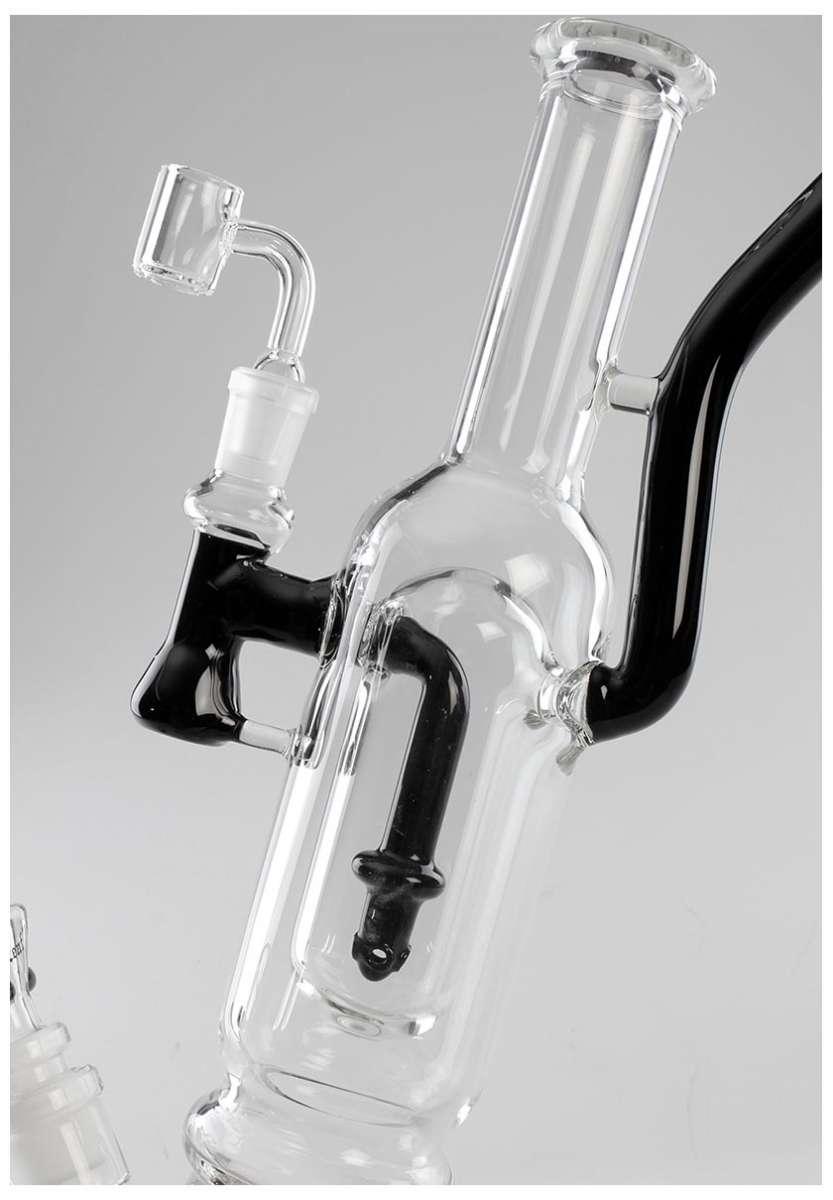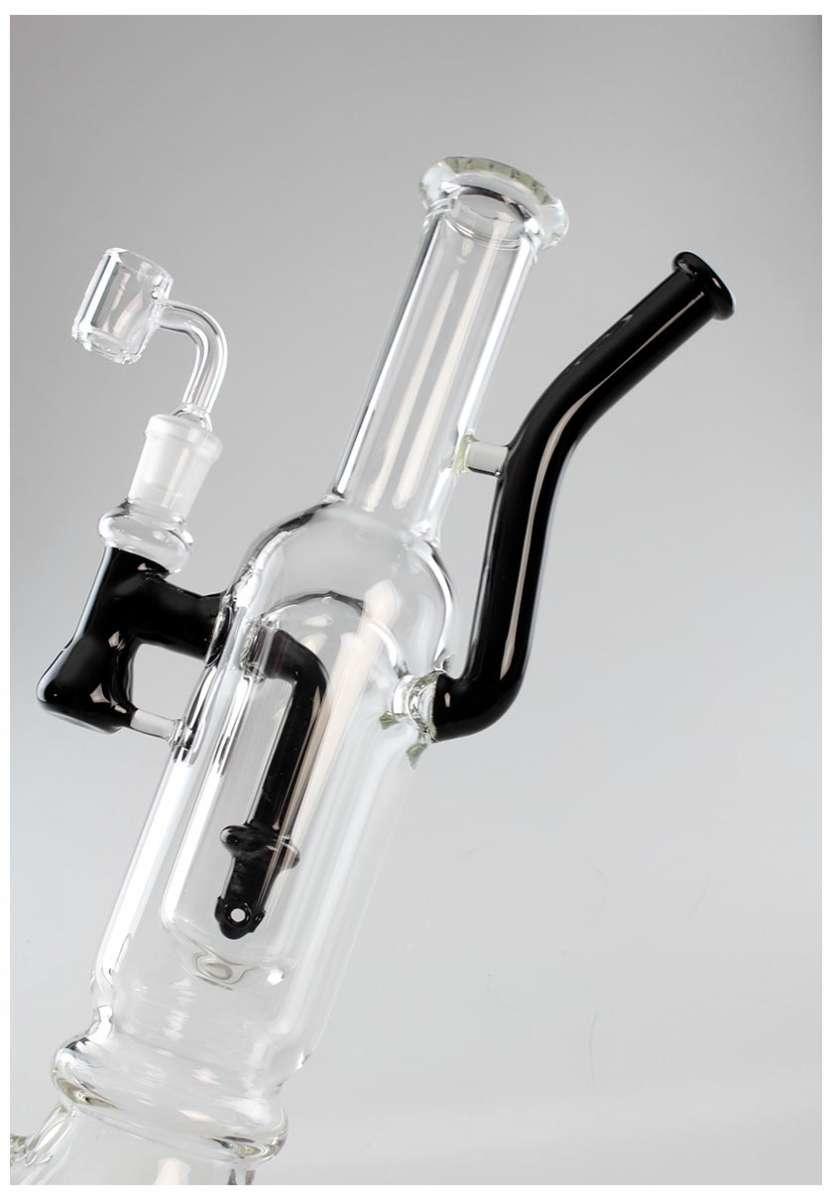 Black Leaf
For all those who like it double-tracked or who can't make up their mind, the 'Double-Track' of 'Black Leaf' is perfect. Because this flask bong actually consists of two pipes, one for smoking herbs and one for dabbing.
The upper one with the narrower, curved mouthpiece is recommended for dabbing the more potent wax and oil. Use the Banger for this. A small diffusor provides nice bubbles and a slight smoke cooling.
The lower part of the bong is equipped with a diffusor adapter and a lift-off bowl for herbs. The diffusor adapter also makes the water bubble properly and cools down the smoke. There is also a kick hole.
Hard-liners can fill bowl and banger and enjoy both almost at the same time! With a wall thickness of 5mm, the 'Double Track' is very robust and stands absolutely stable.
Height: 400mm
Diameter: 125mm
Grind: SG 19/14+14 (18,8mm/14,5mm)