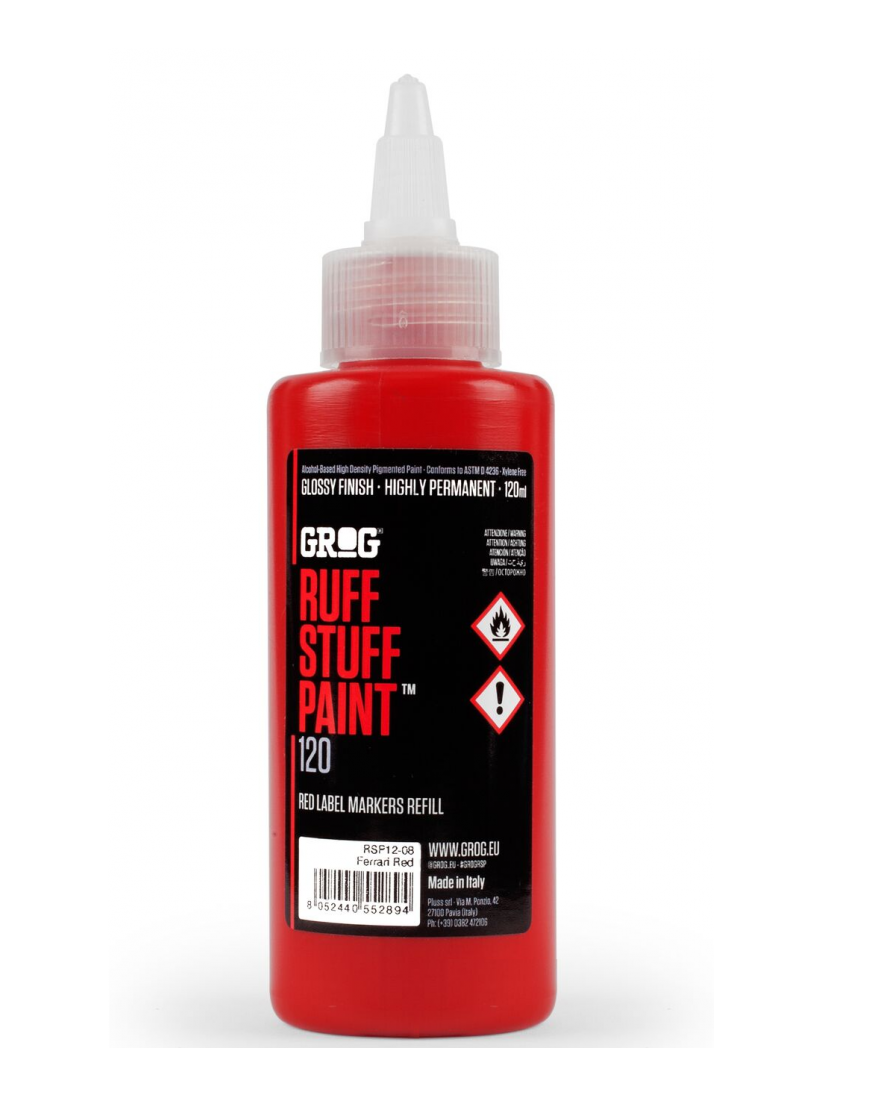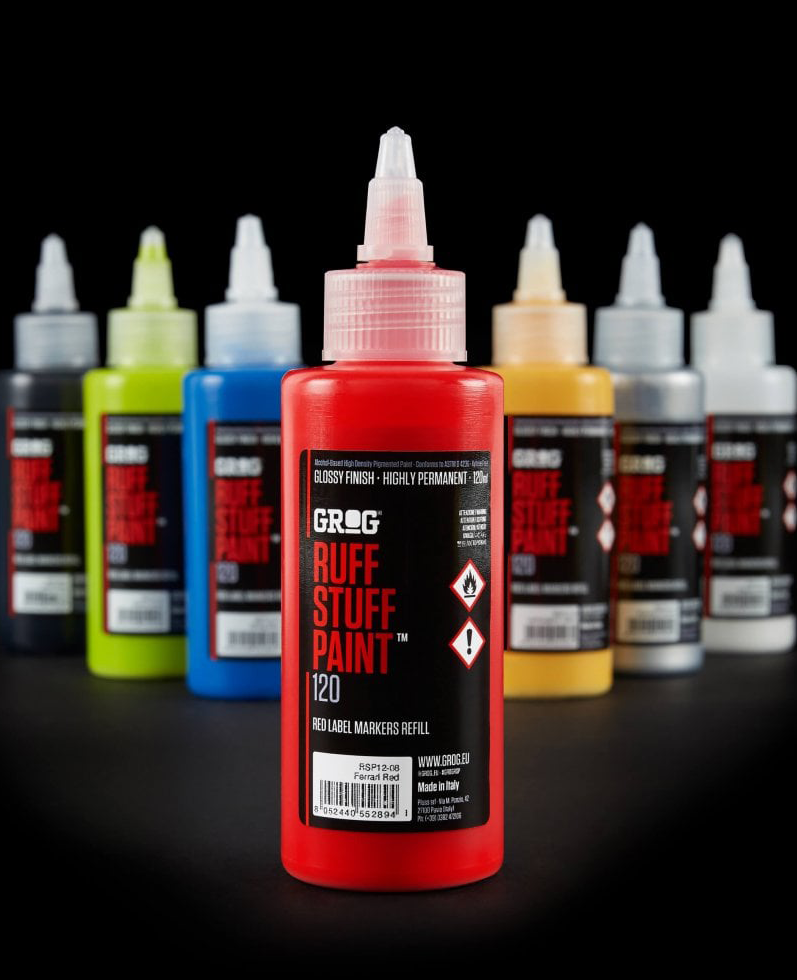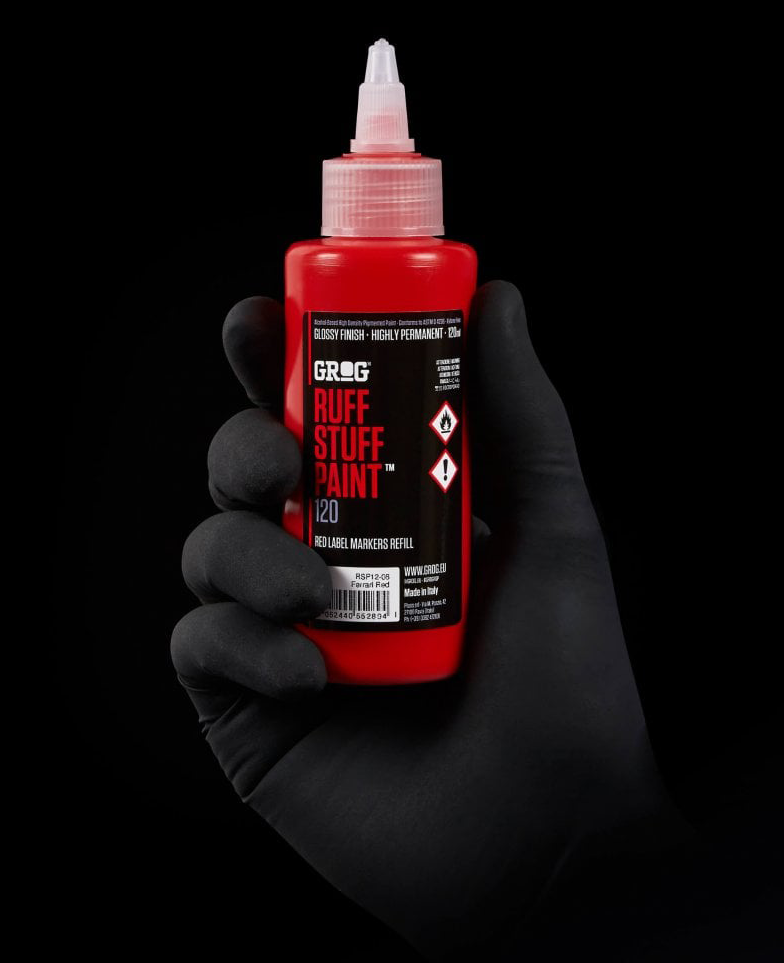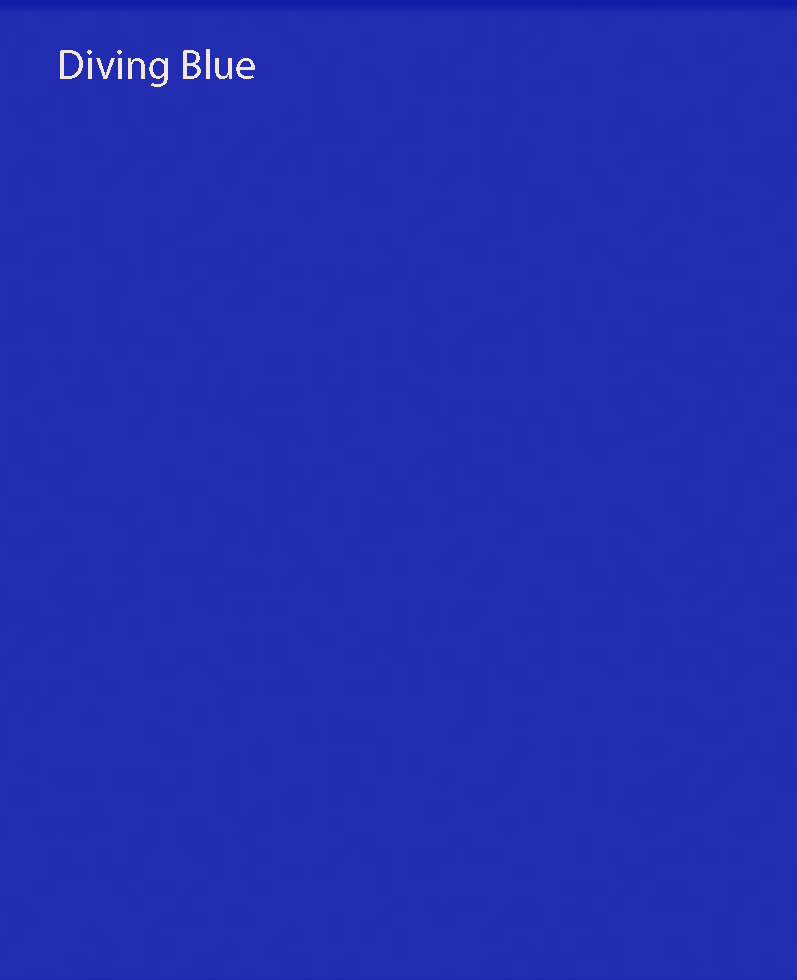 Grog
Ruff Stuff Paint 120 is designed for refilling any marker with a metal ball tip system.
120ml of pigmented, extra-permanent paint - this will refill your Grog Metal Head at least twice.
It comes with a refiller spout for an easy and clean refill, and a soft plastic body, for squeezing it to the maximum so you won't lose a single drop of paint.