Orange County Gummy Cherries
Orange County Gummy Cherries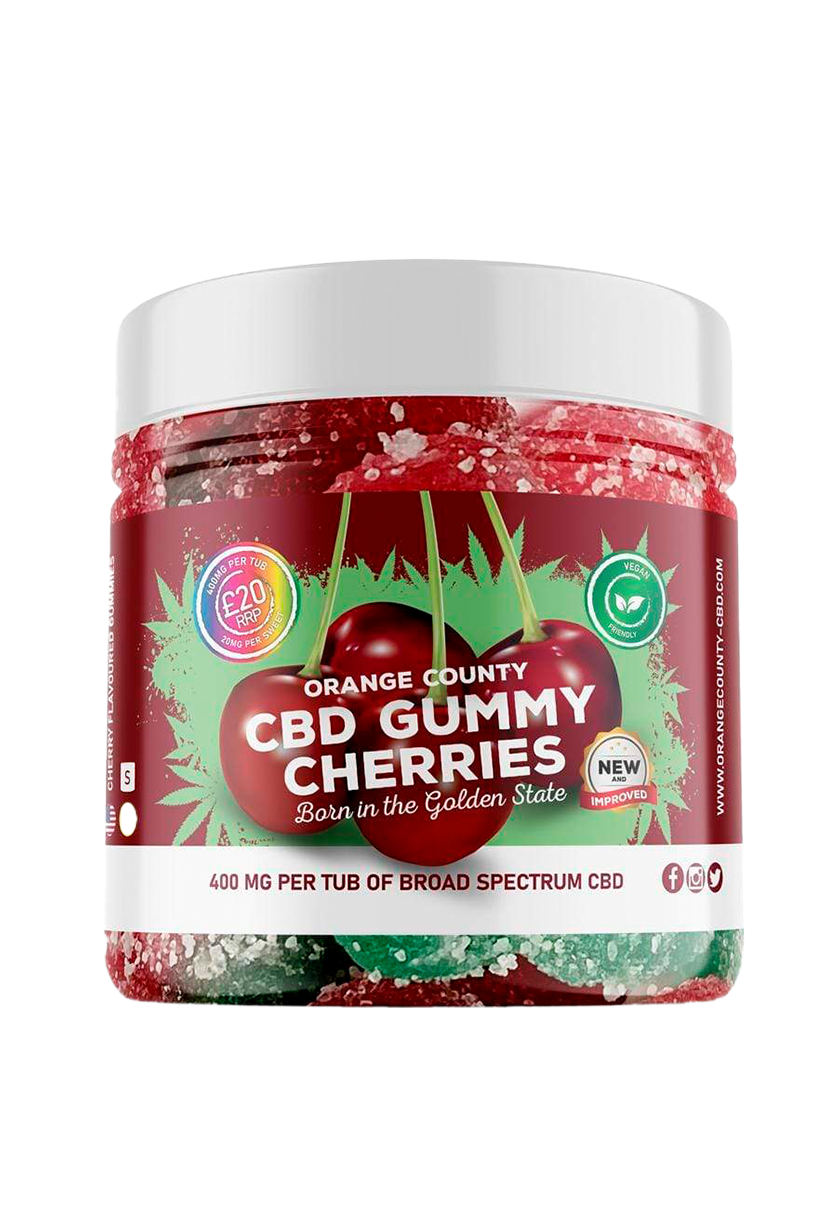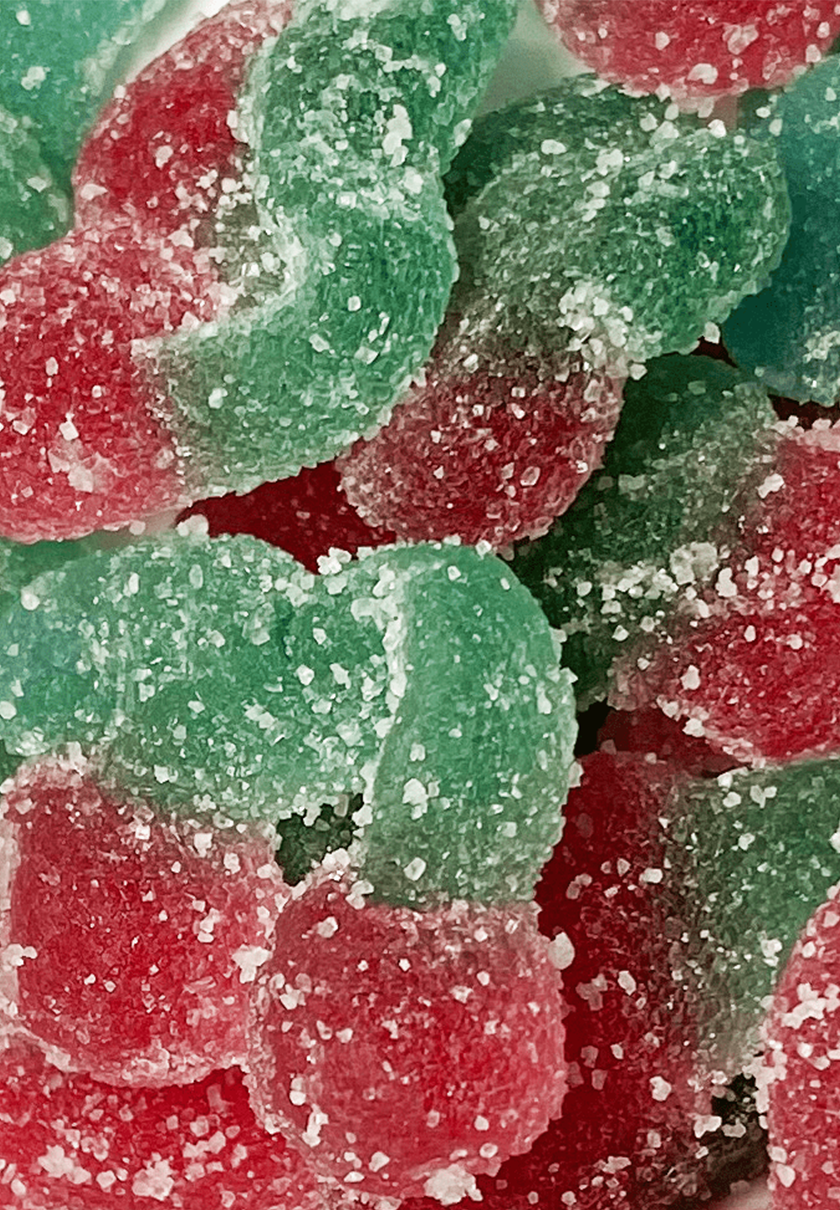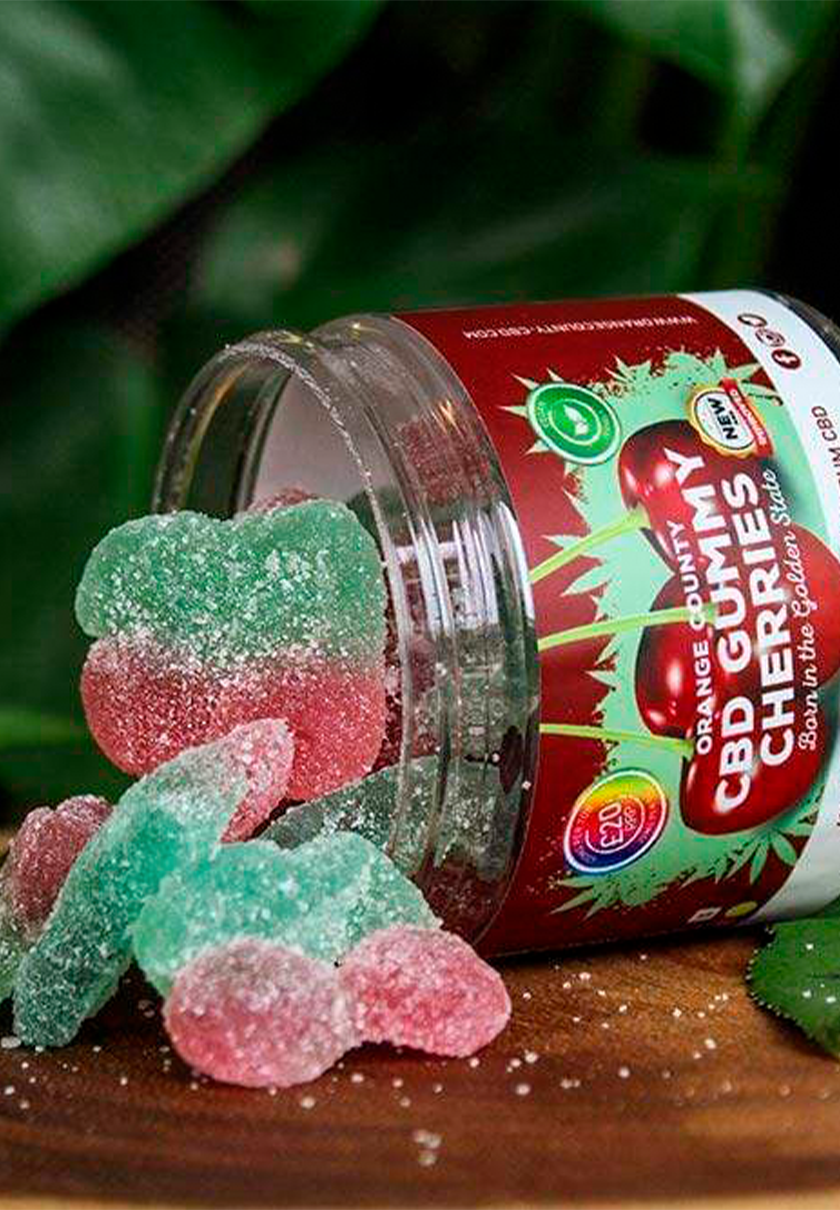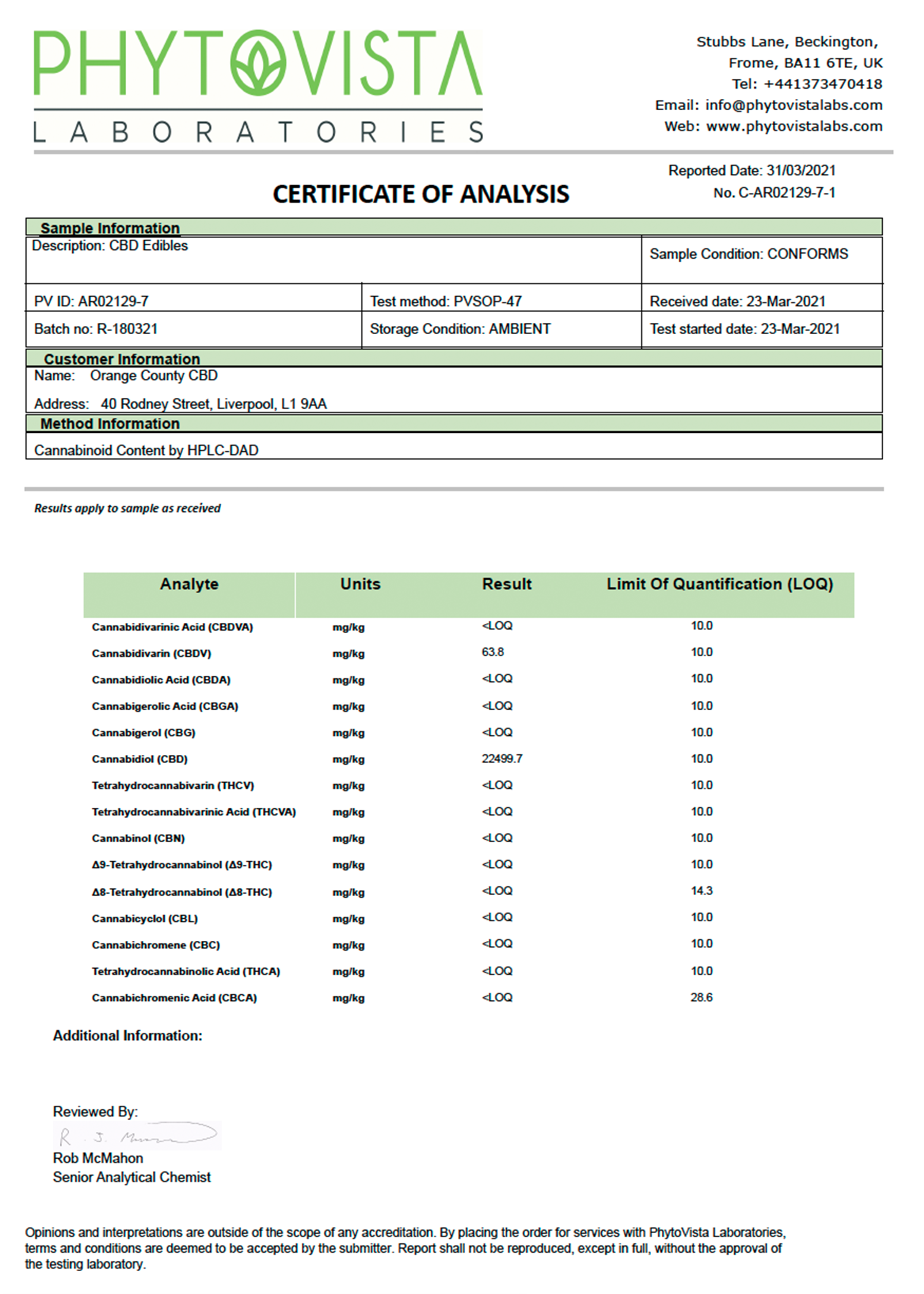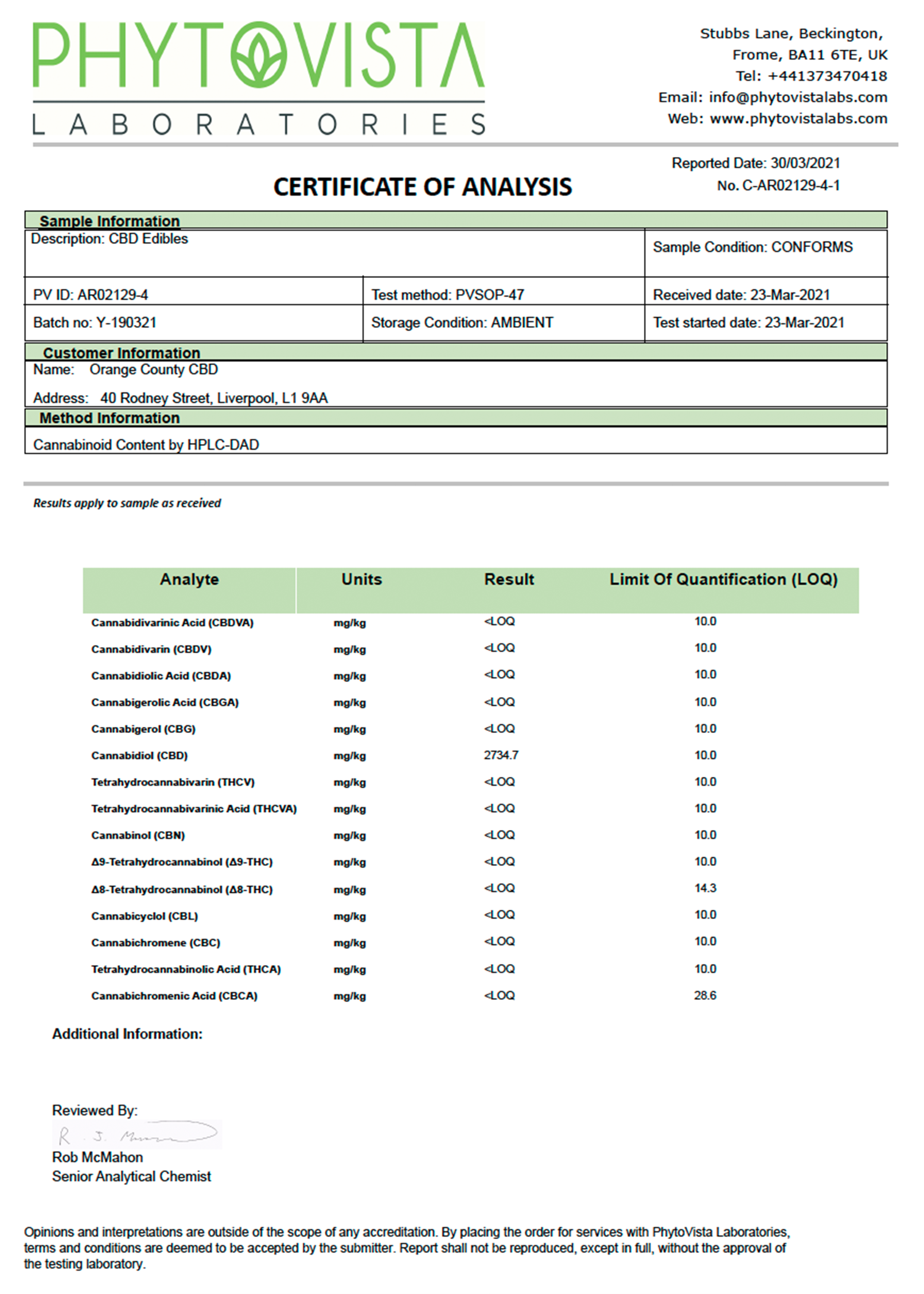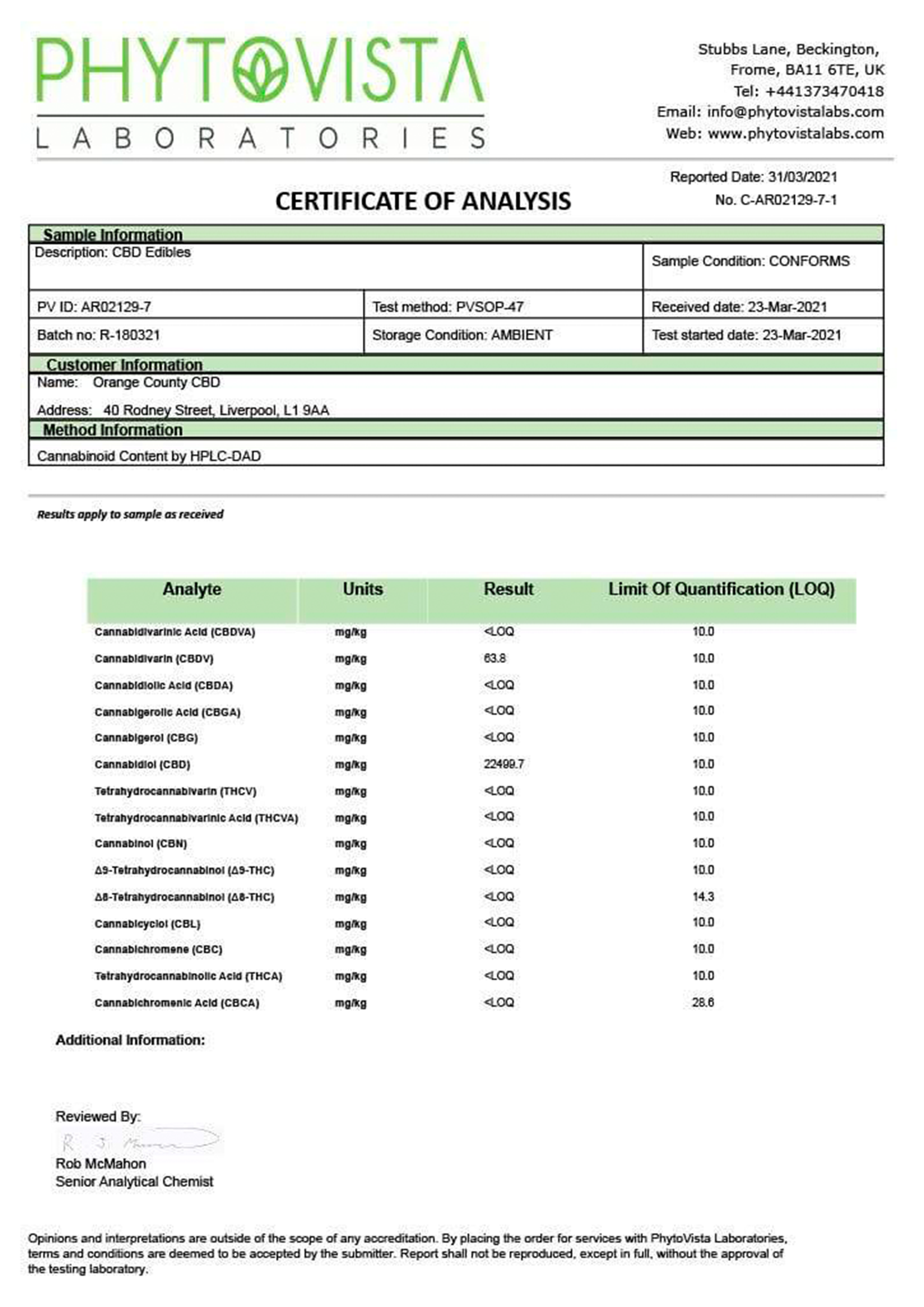 Orange County
CBD is a rapidly growing worldwide industry, with innovations always just around the corner. Every year manufacturers discover new and exciting ways of taking your CBD, but certain methods will always remain classics. Of all the options out there, it's CBD Gummies that continue to be one of the most enduring and most popular.
Our CBD gummy cherries offer you a fantastic dose of our multi-award-winning CBD in the shape of a delicious cherry sweet. As sweet and tangy as any conventional gummy, this is one of the tastiest and most discreet ways to dose your CBD.
Coming in tubs of either 400mg, 800mg or 1200mg, plus being vegan-friendly and gluten-free, our gummy cherries have an option for everyone. 
Our CBD itself follows the example of our gummy ingredients, being as close to organic as possible. In our certified farms we use only organic plants to grow the raw material, avoiding all GMO compounds, and we use a solvent-free method to extract the CBD itself. With these advanced systems we're able to offer you a pesticide-free CBD product that still meets our multi-award-winning standards. 
The CBD itself is broad spectrum, meaning that it contains a wide range of cannabinoids alongside the CBD itself. Through a principle known as the entourage effect this helps to enhance the effectiveness of the CBD.
We've also removed all traces of THC, ensuring that our gummy cherries are primed to give you an excellent CBD experience before all else.
PRODUCT INGREDIENTS
Broad Spectrum hemp-derived Cannabidiol (CBD) 400mg/800mg/1200mg per tub, Glucose Syrup, Sugar, Invert Sugar, Acid: Citric Acid, Malic Acid; Gelling Agent: Pectin; Humectant: Sorbitol; Fruit Juice Concentrate; Apple (1%); Acid Regulator: Trisodium Citrate, Natural Flavours: Cherry; Colours: Black Carrot Concentrate, Spirulina Concentrate, Turmeric.
PRODUCT OVERVIEW
* Total Gummy Cherries: 20
* Flavour: Cherry
* 400mg CBD = 20mg CBD Per Gummy Cherry
* 800mg CBD = 40mg CBD Per Gummy Cherry
* 1200mg CBD = 60mg CBD Per Gummy Cherry