Orange County CBD Strawberry Gummies
Orange County CBD Strawberry Gummies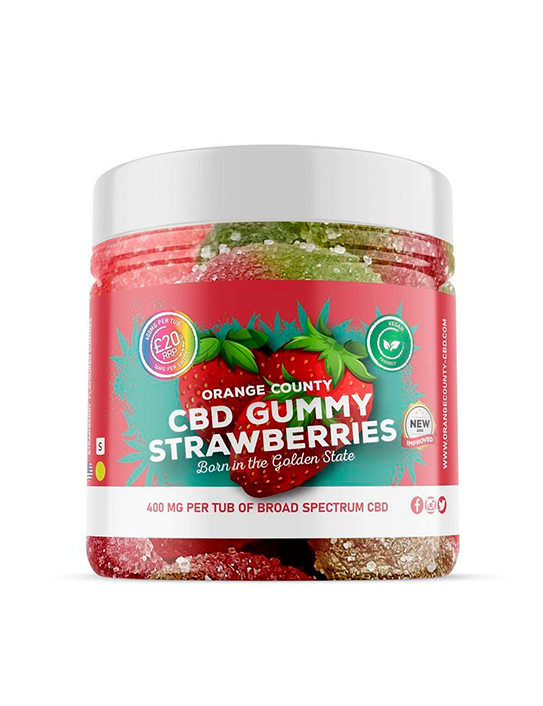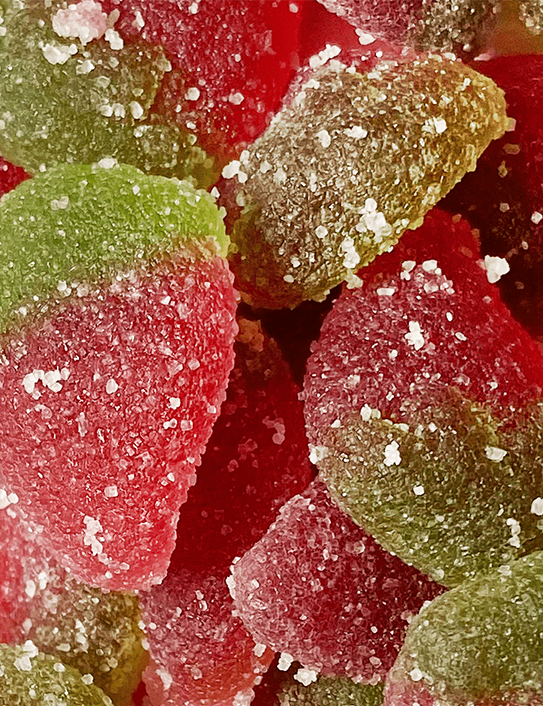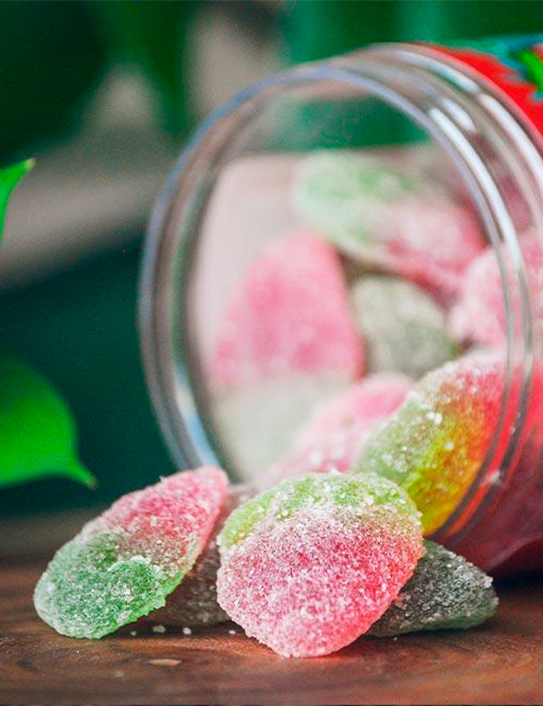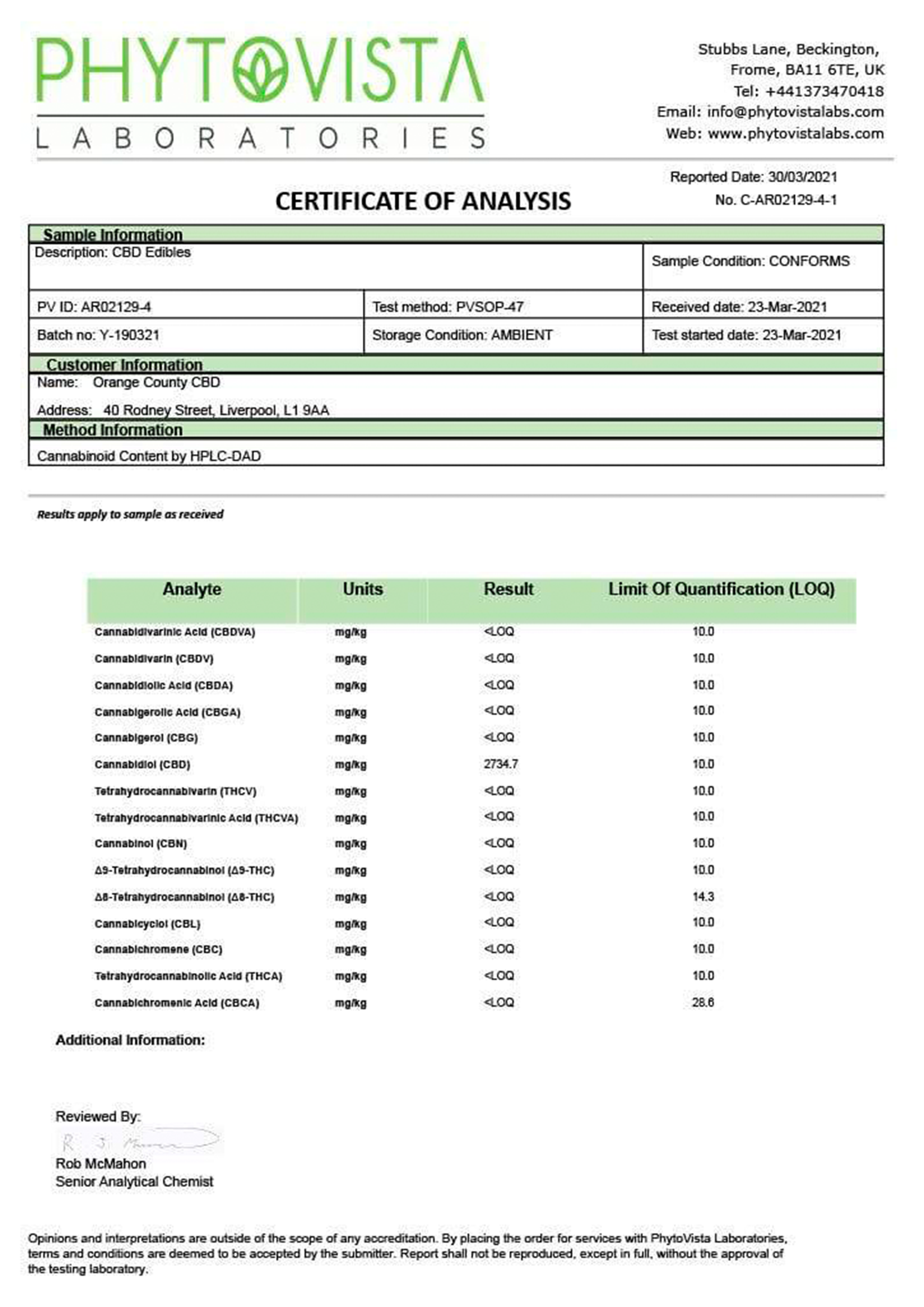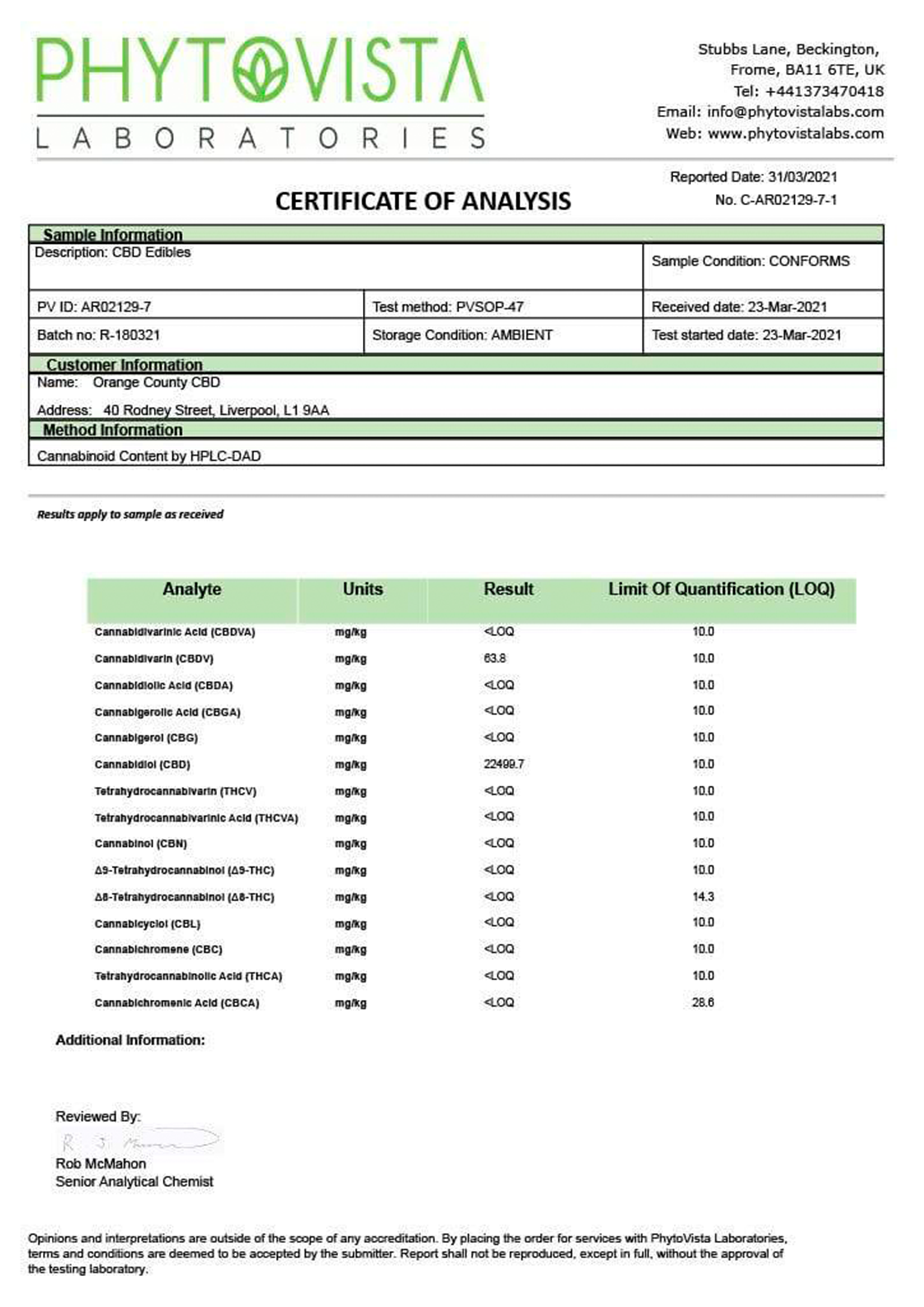 Orange County
PRODUCT DESCRIPTION
CBD has seen an explosion in popularity in recent years, spreading in use across the world. With that has come a wide range of different CBD products, with manufacturers innovating new ways to take CBD all the time. Despite this change, the classic CBD Gummies are still as popular as ever.
Our CBD gummy strawberries pair an excellent sweet recipe with our multi-award-winning CBD in an incredible combination. As full of flavour as any sweet you'll find in the shops, we're giving you a delicious, vegan-friendly and gluten-free way of dosing your CBD. Coming in 400mg, 800mg or 1200mg tubs, our CBD gummy strawberries are an outstanding addition to any CBD enthusiast's cupboard.
The CBD we are so proud of comes from certified farms in the United States that avoid all use of pesticides and GMO strains. Using an advanced extraction method to process the raw materials, we're able to offer you a CBD experience free from solvents and unnecessary chemicals.
Being a broad spectrum product, our CBD gummy strawberries are totally free from THC whilst still containing a range of other naturally occurring cannabinoids that enhance the CBD through the benefits of the entourage effect. All of this means that our CBD gummies are 100% dedicated to ensuring that you get the best CBD experience possible.
PRODUCT INGREDIENTS
Broad Spectrum hemp-derived Cannabidiol (CBD) 400mg/800mg/1200mg per tub, Glucose Syrup, Sugar, Invert Sugar, Acid: Citric Acid, Malic Acid; Gelling Agent: Pectin; Humectant: Sorbitol; Fruit Juice Concentrate; Apple (1%); Acid Regulator: Trisodium Citrate, Natural Flavours: Strawberry, Colours: Black Carrot Concentrate, Spirulina Concentrate, Turmeric.
PRODUCT OVERVIEW
* Total Gummy Strawberries: 20
* Flavour: Strawberry
* 400mg CBD = 20mg CBD Per Gummy Strawberry
* 800mg CBD = 40mg CBD Per Gummy Strawberry
* 1200mg CBD = 60mg CBD Per Gummy Strawberry