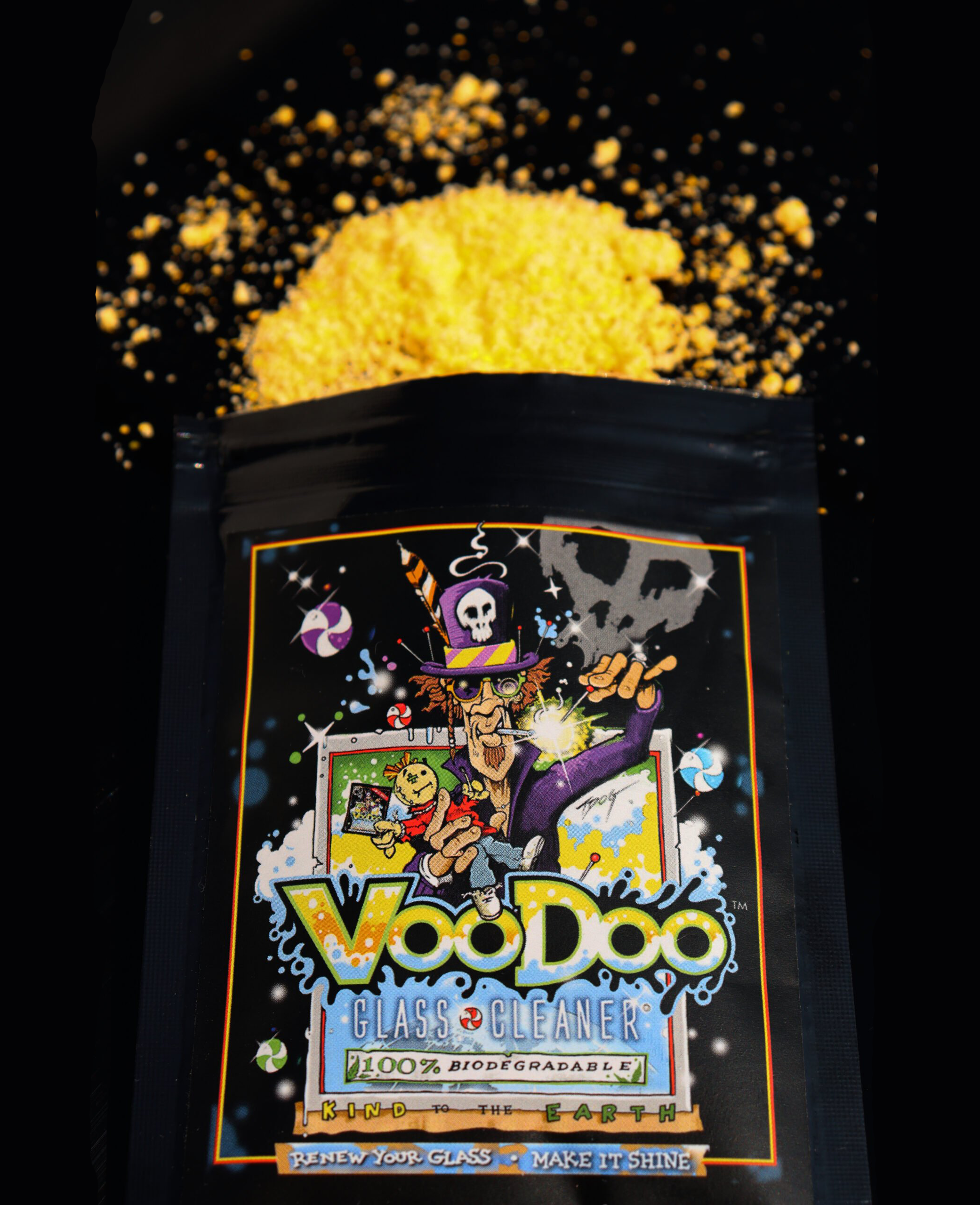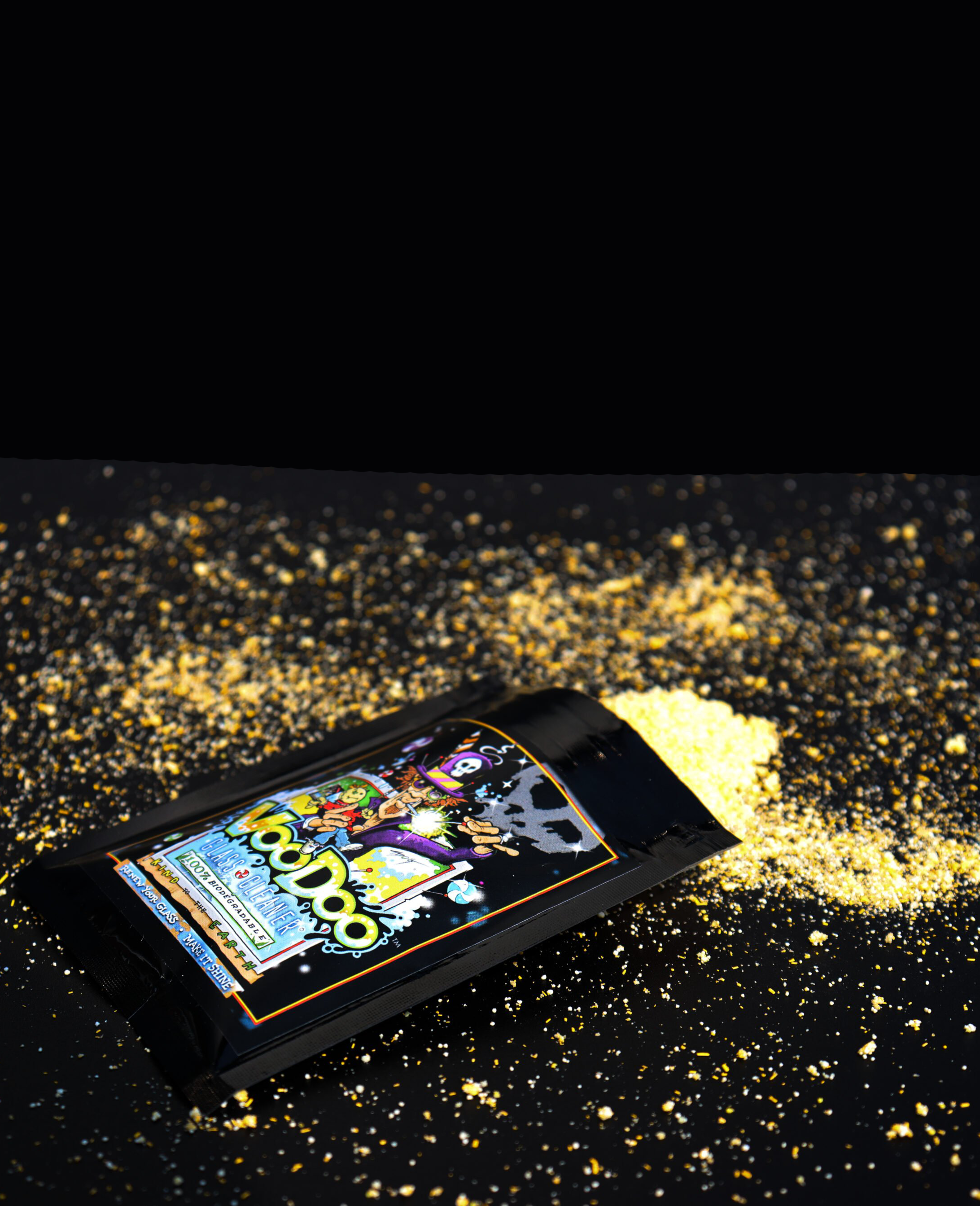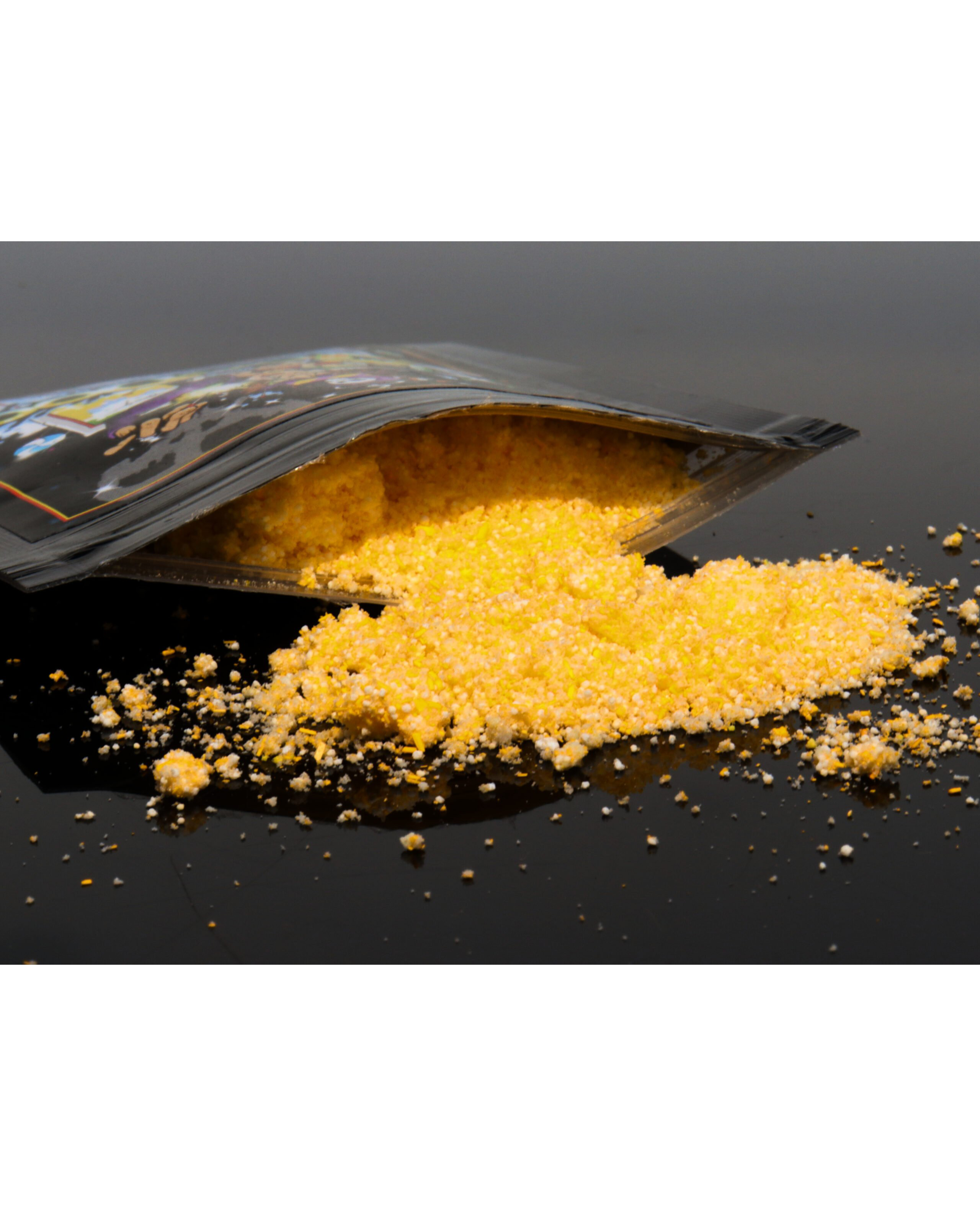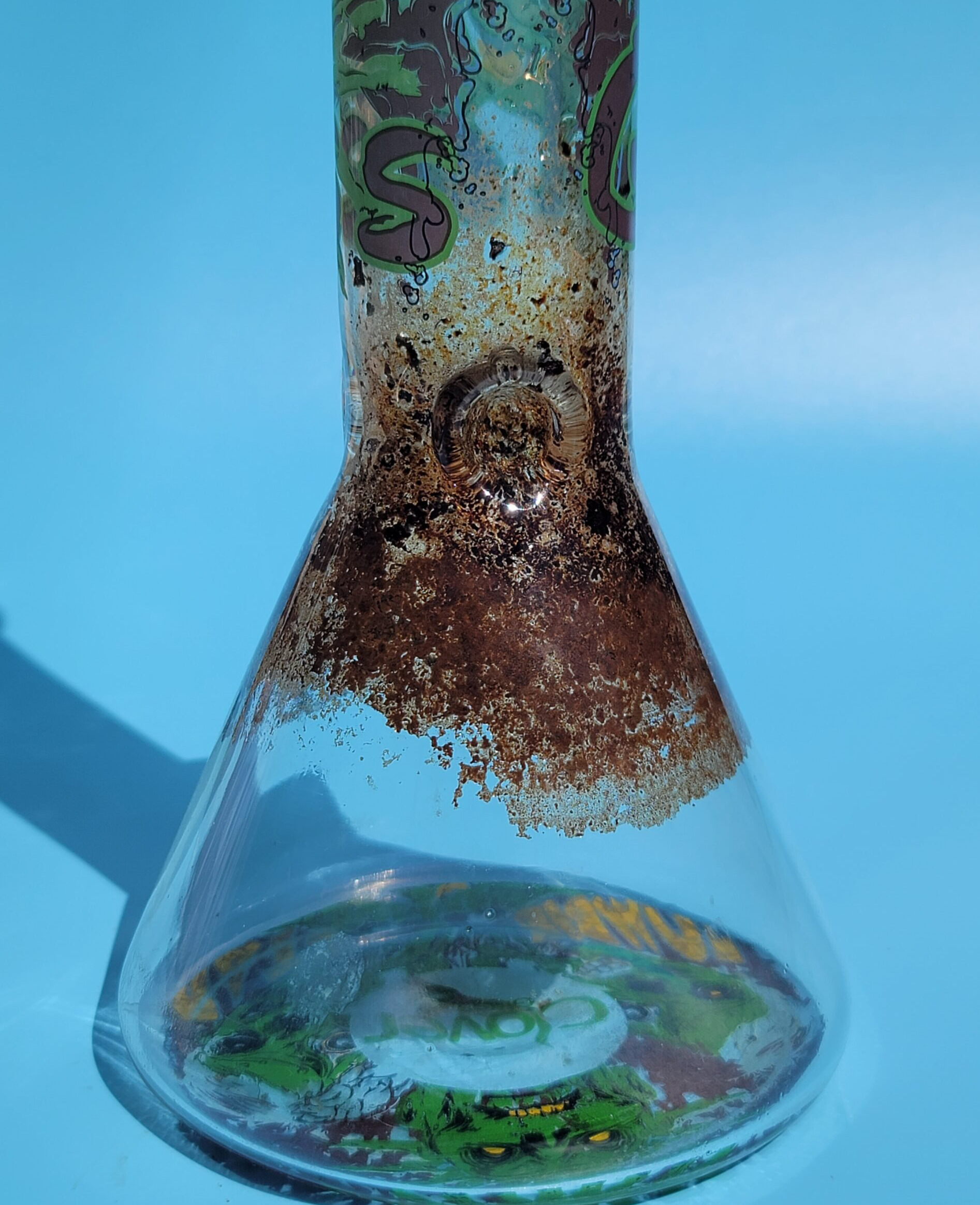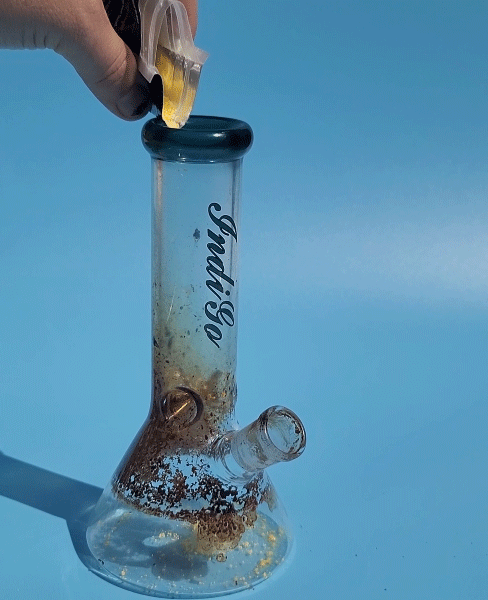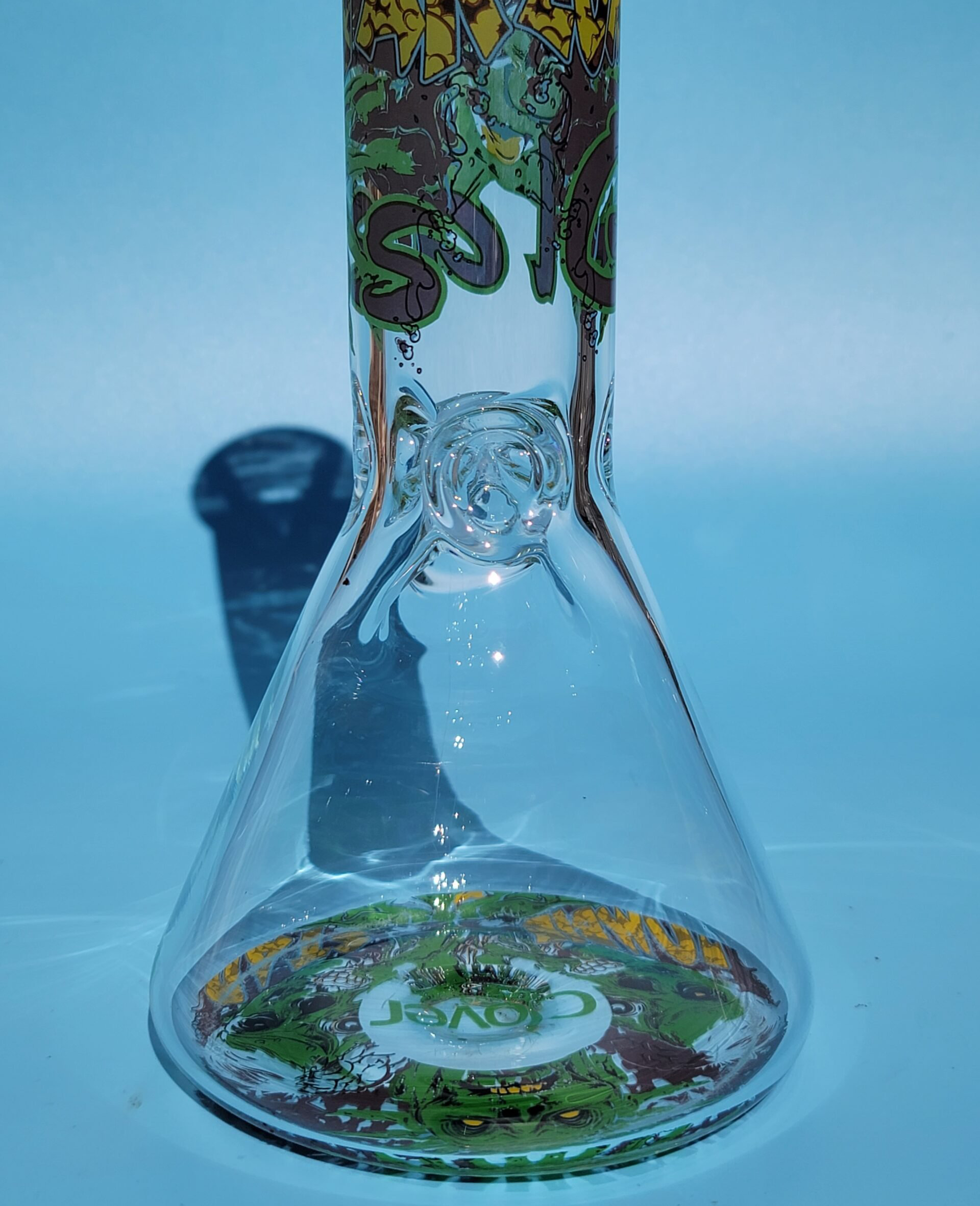 Voodoo Glass Cleaner
No More Shake And Break, It's All About The Fizz That Does The Bizz
Hot Sink Water Activated, Solute Glass Cleaner
Up to 6 cleanings per packet

Emulsifies Residues and Oils

Removes Water Stains, Mineral Stains, and Bloom Stains

Prevents Redepositing of Particulates

Rinses Easily with Water
What is VooDoo Glass Cleaner?
VooDoo Glass Cleaner is an alternative to cleaning your smoking accessories that is better for both your glass and the environment. Clean your piece with no hands and let VooDoo do its magic. Unlike traditional cleaning methods, VooDoo uses a dry powder solute that activates with hot water to emulsify resins and completely eat away grime.
Your glass deserves a cleaning with product in mind, while the traditional cleaning methods still work, the impact of unsafe chemicals on our waterways must be addressed. Made with a 100% Biodegradable formula, VooDoo is entirely sewer and septic safe. Be Kind to the Earth, and try VooDoo Glass Cleaner today!
What's In VooDoo Glass Cleaner?
Knowing what is in our product is just as important as knowing how it works. Years of chemical changes, substitutions, and rebalances have led us to create the perfect glass cleaner while also not harming any parts of the environment. We use a main four components to our cleaner which consist of:
1- Water-Soluble Natural Surfactants
Detergent that when added to liquid creates the foam and disperses the cleaner throughout the water.
2- Fortified Enzymes
Emulsifies and easily removes oils and hardened resins, while leaving a streak-free surface.
3- Alkalinity Balancers
Balances the pH to stay within the sweet spot for cleanings oils and resins.
4- Natural Citrus Fragrance
Leaves your glass smelling fresh and clean!